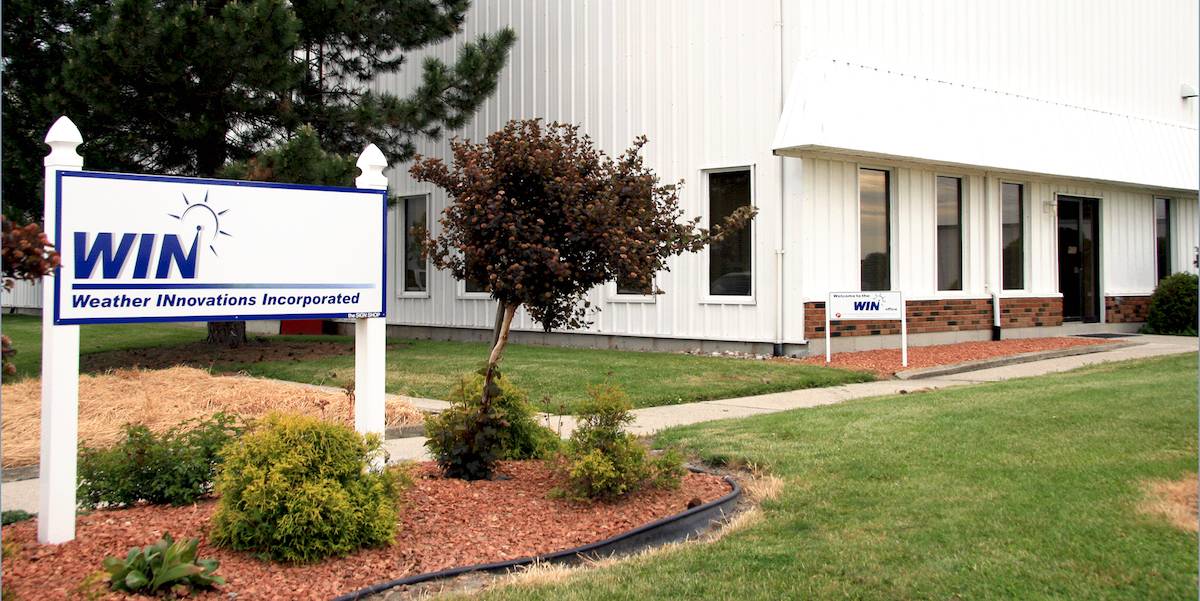 Weather INnovations Consulting LP (WIN) is a company originally developed at the Ridgetown Campus of the University of Guelph under the project name, Ontario Weather Network (OWN). The company specializes in building turnkey monitoring and modelling solutions for individual commodity groups and agencies. Our goal is to make weather based modelling much easier to use at the farm level, and to bring the best information from the information supply chain into practice.
The original OWN program was launched in 2000 with the understanding that emerging research and new technology could provide much more producer support than was currently available. Several researchers at Ridgetown College decided to bridge some of the information and infrastructure gaps that existed at the time. OWN began on a part time basis with a few weather stations and one student employee. In these early days, the learning curve was steep as new technologies, models, weather station operations, and the very specific needs of client groups all had to be assimilated. Further, the program was launched without seed money and has operated on a cost recovery basis, funding all program deliverables and infrastructure growth from operations and research contracts.
The success story is that the program has been able to serve clients efficiently and effectively and is now experiencing rapid growth. While it was originally called the Ontario Weather Network, the project has grown and currently half of our services are delivered to other provinces and countries. The business has also expanded into sensor manufacturing, equipment distribution, applied research and related services. We create programs for producer organizations, agencies and growers of specific commodities. Our initial programs of fungicide timing models remain a key strength of the WIN program, but client needs and requests have led us to a much more multi-disciplined approach. WIN now produces programs for diseases, insects, frost mitigation, soil moisture management, harvest timing, insurance, research, marketing and consulting requirements.
Mission
WIN provides information and decision Support tools that improve sustainability, consistency and profitability of agriculture production.
Vision
To be a leader in the Ag technology space and to provide data driven decision support tools to more farmers to help make more informed farm management decisions.
WIN Partners, Supporters & Research Collaborators