Decision Support Models
BEETcast™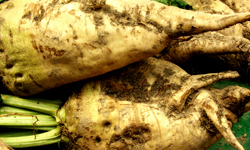 One of the most serious diseases affecting sugarbeets is Cercospora Leafspot. This fungal disease attacks the plant foliage, causing small dead areas or spots. Under weather conditions favourable to disease, the whole leaf will turn black, resulting in a firing symptom that causes losses in crop yields and a reduction in sugar content.
BEETcast™ is a weather-based modelling program designed to help sugarbeet growers determine optimum fungicide application timing for the control of Cercospora. The project was originally initiated by the Michigan Sugarbeet Advancement Research Committee. Dr. Ron Pitblado, of Ridgetown College and Weather INnovations Consulting LP, developed an advisory system to indicate the most suitable intervals for fungicide application. This advisory takes into account specific weather conditions, such as temperature and leaf wetness. Researchers from the Michigan Sugar Company, along with pathologists from Michigan State University, conducted trials to determine these initial optimum times.
BEETcast™ uses a scale of disease severity values (DSV), where each day is given a rating of 0 to 4, with 0 being a low risk day, and 4 being high. In order to determine when spraying is required, these DSV values accumulate until a number is reached, where spray application is recommended. This system allows growers to tailor their program to the level of risk management they are comfortable with, and to minimize the dollars spent on disease control.
BEETcast™ maps of both Michigan and Ontario can be found at michiganbeets.com. The following map is an example of a BEETcast™ output for Michigan, with the colour shading refering to the daily DSV and the number indicating the accumulated DSV. Site-specific DSV's are also available at michiganbeets.com through a login.
Michigan BEETcast
™
Map Example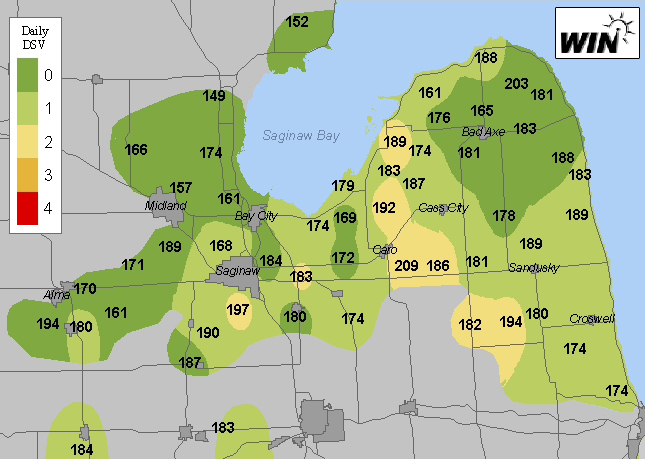 DONcast®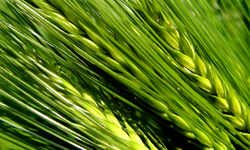 The DONcast® model was developed to provide wheat producers with a means to predict deoxynivalenol toxin (DON) accumulation levels for better efficiency in spray decisions. WIN produces a forecast of DON levels at Stage 59 of the Zadoks system (75% of the heads in a canopy completely emerged from flag leaf). The DON predictions use weather forecast data, which is then supplemented with actual data from additional weather stations.
The accuracy of weather forecasts is less than perfect, and hence the reason that we have adopted the site-specific DONcast® approach. With this calculator, producers can try different forecast weather scenarios. DON predictions for individual fields may vary depending on the wheat variety, crop rotation, tillage, heading date, and local weather conditions. These variables are all included in the WIN DONcast® calculator, a tool available on weathercentral.ca, designed to give producers site-specific DON predictions.
Site-specific DONcast
®
Output Example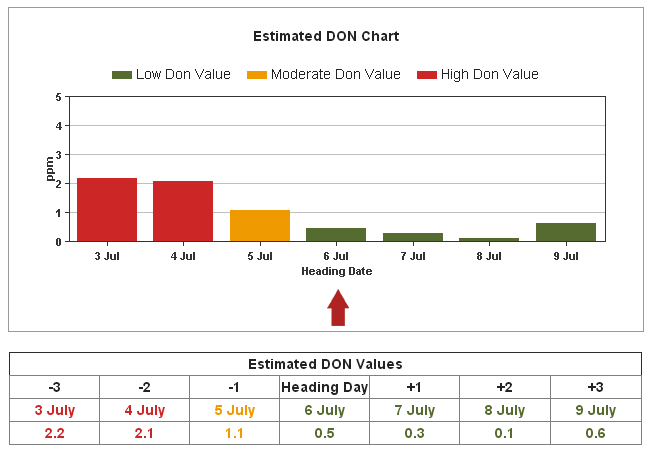 SPRAYcast®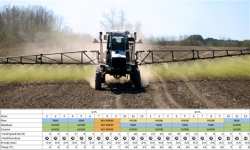 Health Canada's Pest Management Regulatory Agency (PMRA) calculates pesticide buffer zone distances, in order to protect sensitive non-target organisms from those pesticide products which have been assessed to be of risk to the environment. These zones can vary in size during the spraying season, depending on weather conditions, pest control products used, and the type of spray equipment and nozzle design. Spray applicators have expressed concern over the changing nature of the buffer zones, and the resultant tendency to leave multiple rows unsprayed at certain times of the year. These unsprayed rows can act as reservoirs for insects and disease, or become weed banks which may create unwelcome risks for the remainder of the crop season.
Weather INnovations (WIN), in cooperation with Environment Canada, has been asked to develop an alternative approach, based specifically on weather conditions. This project, being conducted in Southern Ontario, will identify times during the day that are more or less favourable for spraying. This would allow the buffer zone to remain constant throughout the season.
SPRAYcast® uses decision support criteria, developed by Environment Canada, incorporated in a 3 day weather forecast. Growers can choose their field location, to obtain weather forecast data pertinent to their field operation.
Site-specific SPRAYcast® is available on weathercentral.ca for Ontario and Southern Quebec, michiganbeets.com for Michigan, and mbpotatoes.ca for Manitoba.
Site-specific SPRAYcast
®
Output Example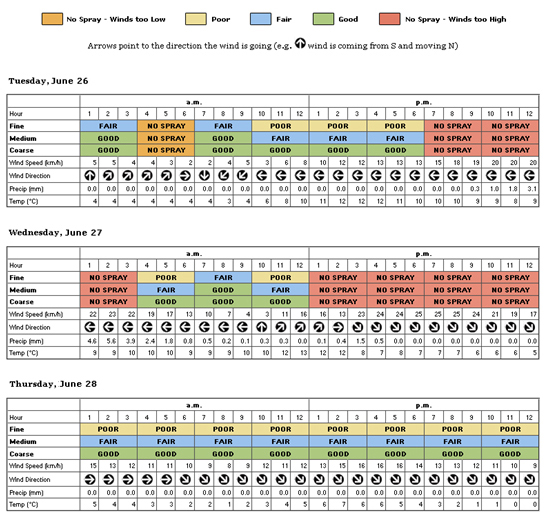 BINcast® - Demonstration Version
BINcast® is a weather-based advisory for improving grain conditioning in aeration grain storage systems. The online model provides 5-day, site-specific forecasts of optimal times for operating fans by predicting equilibrium moisture content (EMC).
In this demonstration version, the EMC forecast is specific to WIN's head office in Chatham, Ontario. The full version enables EMC forecasting customized to any desired location. Click here for more on how BINcast® works.
Select a grain below to view the BINcast® schedule for the next 5 days: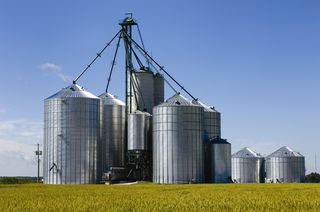 SPUDcast™

SPUDcast™ is a weather based system, under development by WIN, to assist in the spray decisions of growers for controlling late blight in potatoes. SPUDcast™ has two distinct forecasting models, A and B, that assist potato producers in managing foliar diseases in potatoes when using fungicides.
Model A: Timed Interval Spraying
This model is used in regions where late blight continues to be a threat yet does not occur every year.
Model A uses a daily disease severity scale from 0 to 7. These values, called SPUD values, rate each day according to the favourability of weather conditions towards the development of disease. Growers are advised to apply an initial spray when 150 SPUD values have accumulated after crop emergence. Subsequent fungicide applications are applied after accumulating an additional 50 SPUD values since the last application.
Model B: Dynamic Dosage
This model is used in regions where late blight is a continuing threat, with local outbreaks occurring every year.
Model B, the Dynamic Dosage model, allows growers to continue with their regular spray intervals of 7-10 days, but allows for better decision making when it comes to choosing the type of fungicide needed and the proper label rate to apply. Most potato fungicide labels and provincial crop protection publications provide a range of chemical rates for early and late blight. Model B gives growers advice about when to use the lower or higher recommended rates of the protectant fungicides available, and when to switch to a late blight targeted fungicide based on weather conditions over the past seven days.
SPUDcast™ Model B Spray Recommendations
| | | |
| --- | --- | --- |
| Decision Criteria | SPUD Value Criteria | Recommendations |
| INITIAL SPRAY | 1st Accumulation of 20 | Apply HIGHEST label rate of protectant fungicide |
| LOW RISK | 7 Day Total <= 10 | Apply LOWEST label rate of protectant fungicide |
| MODERATE RISK | 7 Day Total 11-20 | Apply HIGHEST label rate of protectant fungicide |
| HIGH RISK | 7 Day Total > 20 | Apply LATE BLIGHT TARGETED fungicide at FULL RATE |
TOMcast™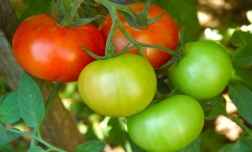 Developed by Dr. Ron Pitblado, TOMcast™ is a disease-warning model which establishes a timed fungicide spraying program for Early Blight, Septoria Leaf Spot and Anthracnose on processing tomatoes. The model uses temperature and leaf wetness to determine optimal timing of spray. Disease control is managed from the accumulation of daily Disease Severity Values (DSV's), which results in a recommendation for fungicide applications.
In partnership with the Ontario Processing Vegetable Growers and several other sponsors, Weather Innovations uses an extensive network of weather stations to deliver the TOMcast™ program. Online DSV maps and accumulated DSV values provide growers with timely information for optimizing their spray programs.
The following map is an example of a TOMcast™ output for Ontario, with the colour shading refering to the daily DSV and the number indicating the accumulated DSV.
Registration for 2020 is now available at vegtools.ca
Ontario TOMcast™ Map Example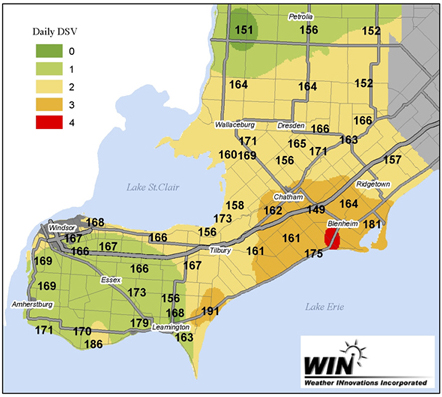 TURFcast™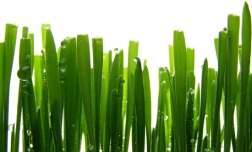 WIN's programs could be especially beneficial to your golf course, with the introduction of the Cosmetic Pesticide Ban and a tightening economy. The following are some ways that WIN's programs will help you:
allow you to see your course's weather conditions from any online computer, at any time;
provide you with growing degree day values (GDD), to help you understand the risk that broadleaf pests and insects pose to your turf, on a daily basis;
help you monitor changes in your soil conditions, in order to use your irrigation systems more efficiently;
illustrate for you when your turf is most susceptible to turf diseases - the use of WIN's specially formulated disease severity values (DSV) will help you target:

Pythium Blight
Dollar Spot
Visit turfmonitor.com
VITIcast™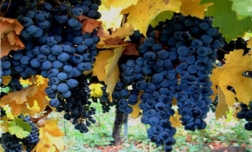 VITIcast™ is a disease pressure warning model. This models gives growers a sense of the day and the year, in terms of it being more or less favourable to grape diseases; and the data useful in determining whether to adjust their spray schedule accordingly. Growers can also see how disease pressure varies from one location to the next.
The daily disease pressure map provides two pieces of information. The first piece of information that it displays is the daily disease pressure value. These values range on a scale of 0 to 7, where a value of 0 indicates little disease pressure and is represented by a green colour. A value of 7 indicates heavy disease pressure and is represented by a red colour. The disease pressure contours are generated, using data collected from additional sources to the weather stations labelled within the selected zones, to improve precision. The second piece of information that the map displays is the accumulated disease pressure for the growing season, beginning on May 15 of that particular year. The accumulated pressure is displayed as a number on the map.
To view disease pressure maps for the Ontario appellations, you must register at vineandtreefruitinnovations.com.
Niagara Peninsula Disease Pressure Map Example
WHEATcast™
This plant disease model has been developed by Weather INnovations Consulting LP, called WHEATcast™. The purpose is to provide wheat farmers advice on when to more intensely scout their wheat fields for the presence and severity of septoria tritici leaf spot and powdery mildew foliar diseases.
The model begins on January 1 of the year of harvest, rating each day on a scale of 0-7 based on a proprietary hourly temperature/leaf wetness/relative humidity algorithm where the actual daily disease severity values are accumulated and graphed.
The base site-specific graph identifies two threshold lines. Whenever the actual accumulative disease severity values fall below the yellow threshold line the amount of disease appearing on the wheat foliage is not considered sufficient to cause any loss in yield or seed quality. Whenever the actual location accumulative DSVs rise above the red threshold line, the level of disease has been shown to reduce yields and a fungicide spray application is warranted. It is essential, of course, that the spray application be applied before the accumulative DSVs go much above this line or better still a corrective measure should be considered BEFORE this line is reached. Whenever the actual accumulative DSVs are between these two threshold decision lines it is suggested that the grower needs to inspect the field and determine the degree of infection. A map will be available for a regional assessment of these diseases.
A spray threshold is NOT a fixed value but a decision each grower must make for themselves.
To view site-specific WHEATcast™, you must register at weathercentral.ca
WHEATcast™ Graph Example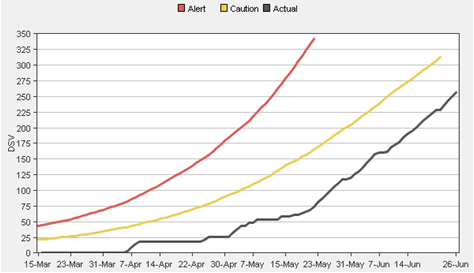 Apple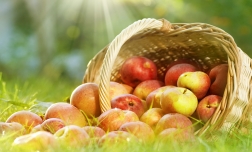 Available apple models include:
Tentiform Leafminer
Codling Moth
Oblique Banded Leafroller
Oriental Fruit Moth
Dogwood Borer
Apple Maggot
Phenology (Crop Stage)
Corn Flea Beetle
The Steven-Boewe Forecasting System for Stewart's Wilt Disease of Corn

Weather INnovations Consulting LP has produced this forecasting system output for several years. As all forecasting systems are tools which help guide decisions, it is very useful to establish a benchmarking system for evaluation of the system's performance over time. This system was originally established in the 1930's. The winter survivability of the corn flea beetle, the vector of this disease, will be related to many more factors than the average air temperatures (the drivers of this model) in December, January and February. One might speculate that this season's snow cover would increase survivability relative to the last 2 seasons; but then again, the "longer winter" we are experiencing might decrease this insect's survivability. Routine benchmarking and monitoring should be done to determine which model makes the more accurate predictions over time.
Pest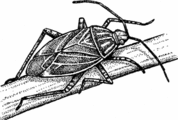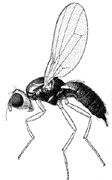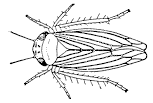 Available pest models include:
Onion Maggot
Carrot Rust Fly (Stevenson Model)
Carrot Rust Fly (Boivin Model)
Aster Leafhopper
Carrot Weevil
Tarnished Plant Bug
Snapbean Leaf Beetle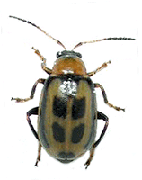 Created in collaboration with Bonduelle, the bean leaf beetle degree day model is designed to provide growers with a reliable means of predicting peak populations of the 1st generation adult bean leaf beetle. The tool uses the Baskerville Degree Day Model with a base temperature of 7.7°C.
Forecasting tools for Diseases/Pest of Strawberries
Anthracnose fruit rot (AFR), Botrytis gray mould (BGM), powdery mildew (PM), and tarnished plant bug (TPB) are major diseases and pests of strawberries in Ontario. Due to the day-neutral season's long production period, management of these diseases and pests needs different strategies from the traditional June-bearing production system. Based on three years (2009 to 2011) comprehensive research outcomes, we developed weather-based forecasting tools which will greatly assist Ontario berry growers in their production of day-neutral strawberries. The web-based tools include:
Botrytis gray mould forecasting tool
Anthracnose fruit rot forecasting tool
Powdery mildew forecasting tool
Monitoring for growing degree day (GDD) based tarnished plant bugs (TPB)
These web-based tools provide spray advisories when disease risk will be high. Such advisories lower the environmental footprint by helping prevent unnecessary sprays. These decision support tools can be delivered to specific locations for berry growers. Growers can have access to these four tools plus weather data for their locations.
Simply click on the station nearest you and choose the disease model/tool you are interested in.