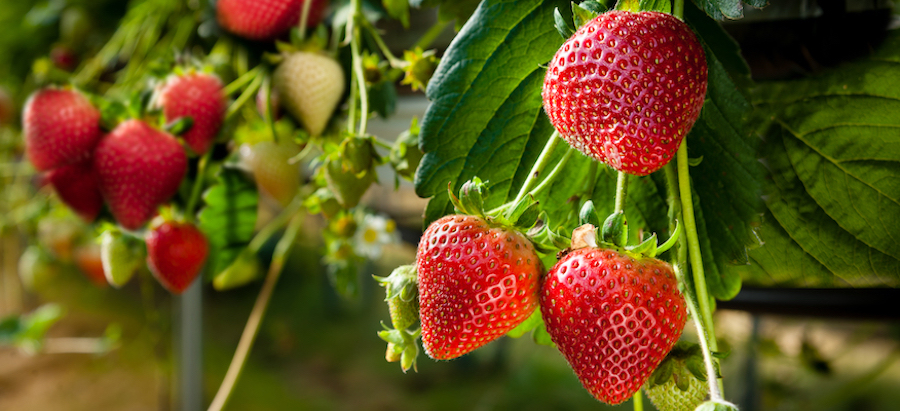 Forecasting tools for Diseases/Pest of Strawberries
Anthracnose fruit rot (AFR), Botrytis gray mould (BGM), powdery mildew (PM), and tarnished plant bug (TPB) are major diseases and pests of strawberries in Ontario. Due to the day-neutral season's long production period, management of these diseases and pests needs different strategies from the traditional June-bearing production system. Based on three years (2009 to 2011) comprehensive research outcomes, we developed weather-based forecasting tools which will greatly assist Ontario berry growers in their production of day-neutral strawberries. The web-based tools include:
Botrytis gray mould forecasting tool
Anthracnose fruit rot forecasting tool
Powdery mildew forecasting tool
Monitoring for growing degree day (GDD) based tarnished plant bugs (TPB)
These web-based tools provide spray advisories when disease risk will be high. Such advisories lower the environmental footprint by helping prevent unnecessary sprays. These decision support tools can be delivered to specific locations for berry growers. Growers can have access to these four tools plus weather data for their locations.